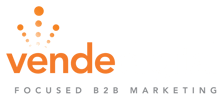 How to Develop LinkedIn Content that Gets You Noticed
In this episode, we interviewed Ryan Musselman with Parade Studio. He is one of the top thought leaders in building engaging LinkedIn content. Crafting LinkedIn content that stands out requires a strategic approach. This in-depth episode unpacks proven tactics to transform bland posts into compelling narratives that capture attention and resonate with your audience.
Key takeaways include:
Align posts with your overarching content strategy and pillars

Optimize for how people scroll and skim with attention-grabbing headlines, scannable formatting, and value-focused messaging

Leverage contrasting negative and positive examples

Repurpose one idea into multiple post formats

Incorporate visual media and emojis

Include clear calls-to-action to guide readers

Provide genuine value focused on your audience's needs
Consistency, readability, and benefit-driven content are paramount. With the right strategy, you can craft B2B LinkedIn content that engages, converts, and positions your brand as an invaluable resource.